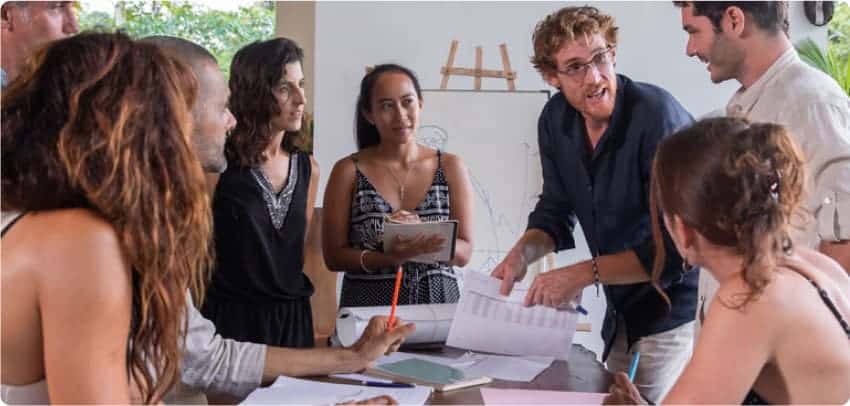 More than a job.
Changing the future of UV.
We're always looking ahead to the next challenge and developing step-ahead solutions.
For more than 20 years, we've been focused on developing water disinfection solutions based on UV, fiberoptics, and hydraulics, that make a real impact on the most important source of our world.

Cutting Edge Technology
Our award-winning technology, designed by scientists and engineers, sets new water safety standards and has been already installed worldwide. It's trusted by some of the world's leading global brands for use in food and beverage, aquaculture, hydroelectric power, industry, and more.
In fact, some of the food you eat and beverages you drink may have undergone treatment with Atlantium's technology before it reached you – ensuring it's contaminant-free without affecting the taste!

Innovative Team
Our team is passionate about developing chemical-free solutions that preserve the environment while delivering value. We're united by our mission – to change the world of water disinfection by providing an efficient and cost-effective solution that makes a significant difference to the customers we serve.

Join Us
If water biosecurity interests you and you want to be part of a team of talents talk to us!
About the role
Responsible for sales and managing existing and developing new direct sales
Proven experience managing distributor networks
Handle the industrial market
Direct sales and prospecting of customers, building a solid pipeline of leads
Forecasting, budgeting and monitoring of annual targets and revenues
Coordinating marketing, support and training programs to customers
Qualifications
Outstanding sales skills with an entrepreneurial mindset – proven experience from a leading company
Successful experience in selling – directly and indirectly – solutions to industrial production plants
Self-driven, proactive and pragmatic, with sound judgment and the ability to prioritize in a dynamic work environment
Bachelor's degree in engineering or related field
Min 5 years of experience in sales management, ideally in the field of water treatment, or other technical environmental fields such as air-conditioning and climate control
Excellent command of spoken and written English
Excellent internet and MS office knowledge
Ability and eagerness for high travel activity within India
Hybrid working model – offices in Beit Shemesh area, Rehovot and CaesareaAPPLY
We are a global leading UV company, always ahead of the wave and expert in what we do!
Purestream by Atlantium Technologies provides high-end Ballast Water Treatment Solutions based on UV light and a Filter with a one-of-a-kind ability to treat sea water only once, when Ballasting, with its One Pass™ mode, according to the IMO regulations.
We are expanding! and looking to hire passionate and expert Regional Sales Managers for  APAC region to join us for a fulfilling ride towards success.
Responsibilities
Creting sales opportunities and pipeline tothe Purestream™ BWMS systems and maintaining relationship with customers.
Participating in the strategic development of the regional sales planning process.
Building sales channels and distribution network for Purestream™
Managing the activity in the Region.
Managing the connection with local Agents.
Performing professional trainings to Agents.
Providing customers with technical info, including technical discussions to support them when evaluating the company's products and services.
Joining Agents to meetings and supporting them with sales' closings, if needed.
Preparing and submitting quotes at a timely manner.
Visit potential customers – ship owners, agencies and management companies and other decision makers.
Participating in exhibitions and professional forums as needed.
Properly maintain customer and quotation information in the company's CRM.
Cooperate with other Regional Sales Managers.
Working together with the supporting teams in Atlantium.
Skills
At least 5years of experience in international technical sales (in the BWMS industry would be an advantage), including managing sales agents in his territory .
Outstanding sales skills with an entrepreneurial mindset – proven experience from a leading company .
Highly experienced in locating, qualifying, signing and managing agents.
Proven abilities in closing deals with key accounts and developing relationship with them.
Experience in selling capital equipment to the marine industry.
Comfortable with technical discussions with fleets/companies' technical managers.
Strong commercial orientation.
Bachelor degree in Mechanical / Marine Engineering or related education or relevant and equivalent experience.
Fluent in English and the local region's language, and able to travel intensively if needed.
Solid digital skills.
We appreciate a candidate who is: A team player and have the ability to work independently, entrepreneur in passion, willing to accept responsibility, self-motivated, excited about innovation, initiative and with great social skills.
Familiar with water treatment concepts – an advantage.
Contacts and relationship within the marine industry – including shipowners, fleet managers and other players in the marine market. – an advantage
Hybrid working model – offices in Beit Shemesh area, Rehovot and CaesareaAPPLY
Manage and develop direct and channels sales in various western-europeans markets including in Industrial, F&B and reuse.
Able to and experienced both in direct sales, key account management and leading agent network. 
representing Atlantium and its bran with the territories 
Principal territories:
UK, Spain, France, Germany, Netherlands, Denmark.
Requirement from candidate:
Must have at least 10 years experience in the UV market (or related market) in sales position.
Knowledge of the water industry and relevant education.
Must have the ability to work directly with engineering companies: promote new sales as well as support on-going projects
Technical skills: an advantage
Able to work from remote and with intensive traveling if required.
Proficient in English + at least one additional European language (Spanish, French, German)
We are considering either work as a consultant of Atlantium or an employee via a third party.
The position will report to the Senior VP of the company responsible for EMEA
Hybrid working model – offices in Beit Shemesh area, Rehovot and CaesareaAPPLY
I'm In! Apply for this Job
I'm In! Apply for this Job
I'm In! Apply for this Job
I'm In! Apply for this Job
I'm In! Apply for this Job
I'm In! Apply for this Job
I'm In! Apply for this Job
I'm In! Apply for this Job