Not All UV Systems
Are Created Equal
Applications
AOP
Biofouling Protection
Boiler Feed Water Treatment
Contaminant Removal
Cooling Water Treatment
Dechlorination
Drinking Water
Effluent Water
Effluent / Reuse Water Treatment
Intake Water
Intake/Service Water Treatment
Ozone Destruction
Pasteurized Water Equivalent
Post-Granular Activated Carbon Treatment
Process Water Treatment
Product Water Treatment
Purified Water (PW) Loop Disinfection
Recirculation
Reuse
RO Protection
Simple Syrup
Wastewater Treatment
Water for Injection (WFI) Loop Disinfection
Well-Boat
Atlantium's Hydro-Optic™ UV technology is designed to achieve 4-log* virus microbiological inactivation levels*: hydraulic and fiber-optic principles integrated with the simplicity and effectiveness of UV light.
Through our dedicated scientific team and UV industry veterans we are able to capitalize on all the well-known benefits of medium-pressure UV disinfection, dramatically increasing the effectiveness of our solution while overcoming the drawbacks of conventional UV systems.
Our experts have dedicated their time to expanding the knowledge base of UV treatment industry-related waterborne pathogens and developing new and innovative ways in which UV light can be used to ensure water safety.
For almost two decades, Atlantium's innovative HOD UV solutions have ensured water safety across aquaculture, beverage, biopharma, food, general industry, hydro, municipal, and power markets. The System's innovative approach to control, monitoring and performance has earned us a global leader position in UV treatment solutions.
The UV technology is field-proven and third-party validated for 4-log* Adenovirus, and 5-log microbial inactivation.*
For inquiries, contact us at [email protected].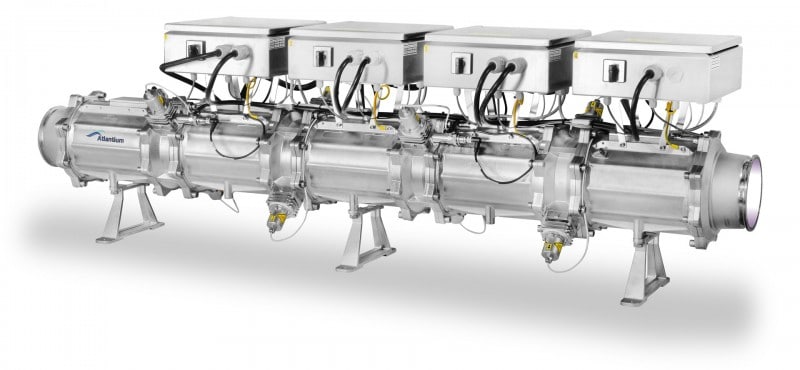 Why Atlantium Technologies UV System?

Atlantium's HOD UV technology is based on medium-pressure lamps which are shorter and more powerful than low-pressure lamps. Medium-pressure lamps' conversion rate (rate of converting electricity to UV light) is about one-third of that of low-pressure lamps and as such, many conventional UV systems that use medium-pressure lamps are less energy-efficient than most conventional UV systems using low pressure. HOD UV systems are designed with an optical amplification mechanism that recycles UV photons within a quartz-made disinfection chamber making them even more power-efficient than low-pressure Systems.
The core of the HOD disinfection system is a disinfection chamber made of quartz and surrounded by an air block. This configuration helps trap the UV light's rays and forces them to repeatedly bounce inside the chamber in a phenomenon referred to as Total Internal Reflection (TIR). The ray's long path inside the chamber combined with an optimally engineered flow of water in a controlled, defined pattern, creates a uniform UV dose distribution that reaches and achieves 4-log* virus inactivation of microorganisms throughout all the water running through the chamber. This is one of the key elements to attaining high levels of microbial 4-log* virus inactivation and electrical consumption.
As UV transmittance (UVT) and lamp output are measured separately, the HOD UV system automatically adjusts lamp power when conditions fluctuate so that the minimum required dose set by the user is guaranteed to be delivered. This also contributes to efficient power consumption as lamp power can vary between 25-100% according to the production stage and condition. The appropriate dose and operational mode are tailored by Atlantium's team so that they meet our customers' specific needs.
A user-friendly touch screen panel provides the user with important operational information such as delivered dose, flow rate and water UVT. In addition, it records each lamp's total number of operating hours and can activate alarms if lamp intensity drops below the minimum set level. A remote-control module enables the user to monitor and access the system when offsite. The data logging system enables traceability over time to monitor delivered dose, power consumption, UVT, flow rates and additional factors for secure production cycles.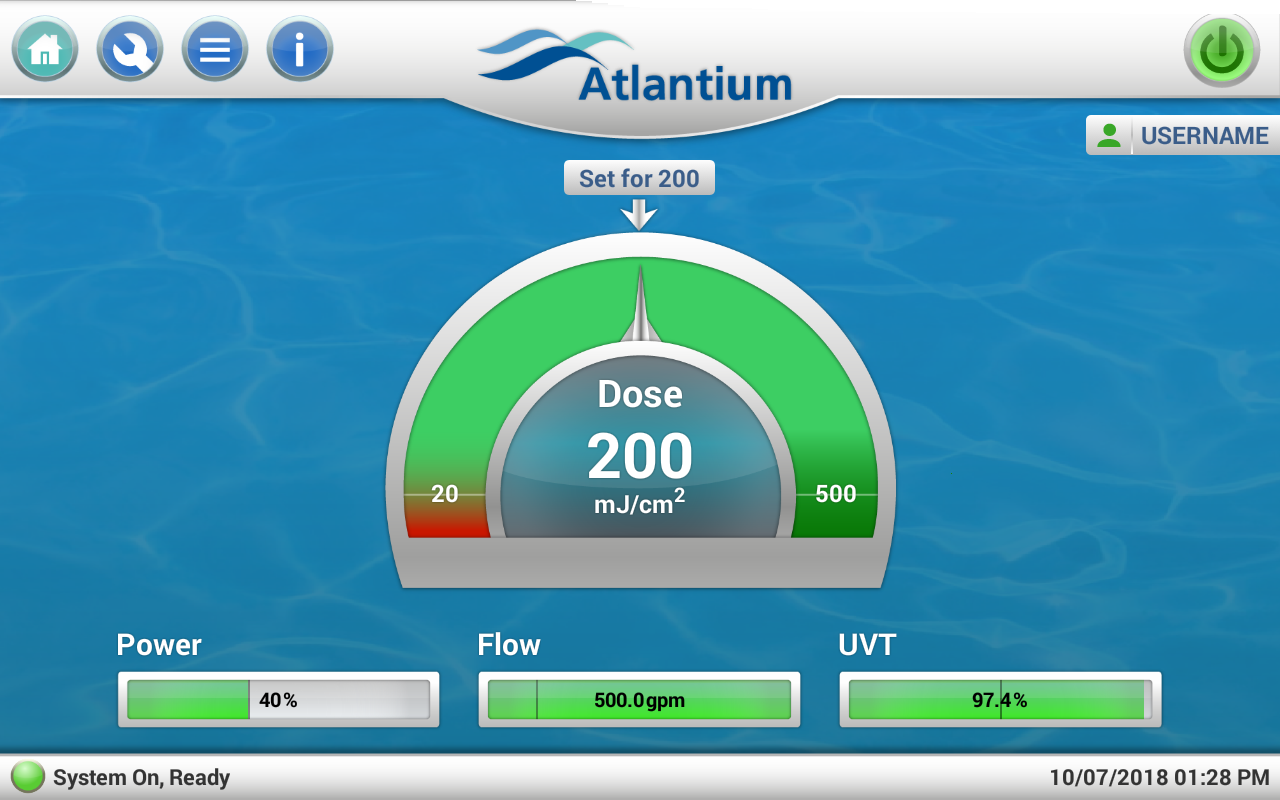 Setting a new standard in precision, monitoring and operation of UV systems! Atlantium's Hydro-Optic™ (HOD) UV systems feature the All-in-One (AiO) Controller — the most advanced operation module in the market, providing unparalleled user experience and more reliable system information than ever before.
Accurate control and monitoring of a UV system are critical for its efficient operation and water biosecurity. The AiO Controller features an elegant touch-screen interface, with a display at a glance of lamp power, flow, UVT, and UV dose. The innovative solution offers peace of mind and quick access to essential information about each individual UV lamp, including status, operation hours, number of ignitions and efficiency.
The controller is operated through a secure user-management tool that allows different permissions to different users. Authorized operators can easily configure output signals, UV dose and operation mode and Parameters can be stored and retrieved for efficient operation. The AiO Controller event log records and displays up to 1000 events with detailed information. The AiO controller also keeps records of system parts' repairs, replacement and calibration, making maintenance transparent and trackable.
The AiO Controller can be connected to a remote computer for advanced service and support, remote monitoring, connection to SCADA and for generating reports of all recorded parameters in specialized formats complying with a wide range of regulations.
Permanent Microbial Inactivation
Broad germicidal spectrum attacks different parts of the microorganism and destroys their repair mechanisms
There is no danger of microorganism repair that compromises your facility's water biosecurity
 More Efficient in Virus Inactivation
Uses much less UV energy than low-pressure systems in virus inactivation
Easily inactivates chlorine-resistant microorganisms like cryptosporidium, giardia & pseudomonas
Greater effectiveness against a wide variety of microorganisms
 Fewer UV lamps needed
Fewer lamps means significant maintenance reduction
Optimizes ability for real-time accurate monitoring of each individual lamp
In some cases, 2 to 4 medium-pressure lamps can replace more than 50 low-pressure lamps
 Effective in cold and warm water 
Medium-pressure lamps' efficiency is not influenced by water temperature, unlike low-pressure lamps where lamp's output is affected outside their optimal operational temperature
Tailor-Made Solution Center
If you have a problem or special request, we are ready to solve all your challenges! We have a professional and innovative in-house R&D department to develop and bring you tailor-made applications and solutions. We work with many clients where UV was not their traditional technology before they met Atlantium's solutions/abilities. Contact us today so we can work together and take on your unique projects.
See a complete list of Atlantium's patents.
Atlantium, a leader in UV innovation, maintains a strong PATENT PORTFOLIO. Products manufactured and/or sold by Atlantium Technologies and its respective affiliates may be protected by one or more patents. See a list complete list of Atlantium's patents here.
Validations / Certifications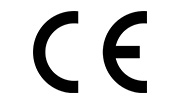 CE Declaration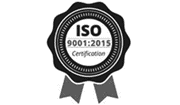 ISO 9001 2015 – Quality Management System (QMS)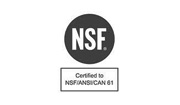 NSF Certificate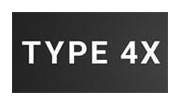 TYPE 4X Declaration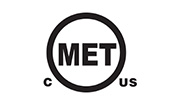 UL508 E113027 & CSA C22.2 NO.14-13 Certificate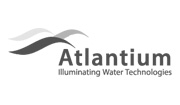 Atlantium Quality Policy